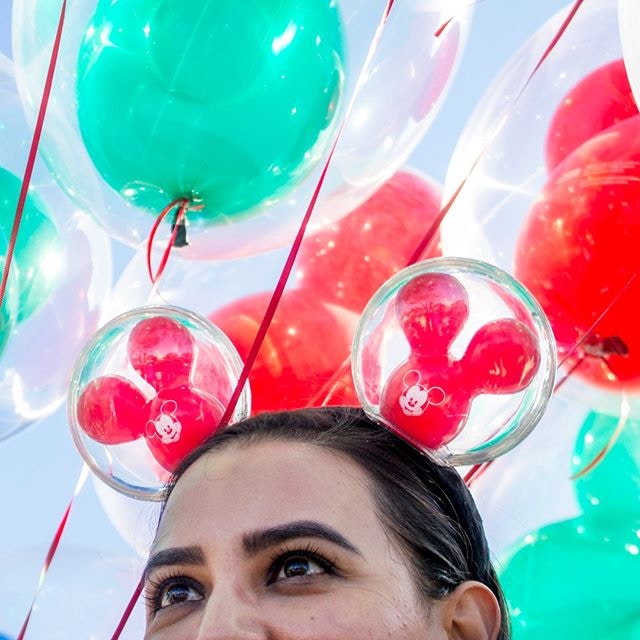 If you aren't following the many website dedicated to publishing Disney news as soon as possible, you might have missed this AMAZING development: BALLOON MOUSE EARS ARE COMING!!!
As of right now, prices and release are still hidden behind that mystical curtain, but with official promotional images already out, I would hope we get to see these beauties soon!

Do you have a Disney trip and just can't wait for a fresh set of ears? Check out these! Two-day shipping is always nice when you get the scratch for some new magic.
So what do you think?
Will these be the hot new item? I expect to see a lot of these come spring. (I definitely want them for my personal collection.) Will you be shelling out for these fresh new head decorations? Tell me in the comments!

P.S. Did you know? This blog runs exclusively off the money I earn from Amazon links. It doesn't change the price for you, but as a thank you for directing you to their site, Amazon pays me a small percentage for each purchase made after a click (even if it isn't for the item highlighted!). So what does that mean? It means whenever you click one of my links to amazon, and make a purchase for anything off Amazon, you're helping to keep this blog running month to month. SO THANK YOU! <3