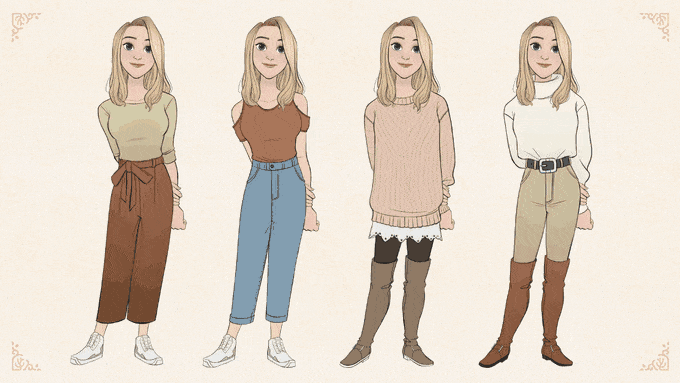 Look out, world! There's a new farming sim in town, and they are SMASHING through their kickstarter goals!
Coral Island is a brand new farming sim game created by indie developers Stairway Games. At first glance, it might seem like your basic plant-harvest-repeat cycle resource management system, but take another look, and you'll soon see why it completely shattered its kickstarter goal in the first two days (actually, in the first 36 hours).
A familiar top-down camera styling let's players imagine themselves as the new farmer in town, a town that resides on Coral Island, a name given due to the coral reefs that surround it. While you work to manage your property, your livestock, crops, and more, you also have a chance to befriend the many varied and diverse people of the island. And, maybe, even meet an islander sure to become that special someone! You can marry, have children (up to two), and work to better the community, restore and protect the coral reefs, and keep the short-sighted Pufferfish Drilling Company from stepping in.
While it contains all the basics you'd expect from a farming sim game (mining, fishing, planting, harvesting, etc) it is confidently doing it in its own style, which is evident from the moment you watch the demo. The 3D styling is reminiscent of TemTem, with a solid mix of cute smooth textures and chunky geometrics that are as every bit as soothing to look at as is the environment they portray. Plump fruit, bright sunlight, and crystal clear water are the backdrop to this new farm, and the 3D models don't stray too far from the expected norm in this way, but still manage to bring something with a cohesive unique style of its own.
A refreshing change is the mix of traditional character portraits alongside their 3D counterparts. When engaging in conversation, their illustrated avatar pops up alongside the dialogue box. Personally, this was the point where I decided this was the game for me. The art is charming, vaguely reminiscent of the new Disney style direction, and it beautifully renders for us a wide and diverse cast of islanders. The art made me want to get to know these characters and this story. David Lojaya has done a great job, and I'm honestly very excited to play the game to see more of his art and interpretation of these characters.
Most of their stretch goals have already been met, including islanders having different seasonal clothing, children (NPC and player's children) aging through teen years, underwater mer-village access, bug catching, and so, so much more.
There is a lot to unpack here, and anything more that I would say would be a watered down version of what Stairway Games could say best themselves. Be sure to follow them on twitter, and don't be late in participating in the kickstarter! There are only so many exclusive rewards, and you could have your chance to play as early as June this year.
So who's going to be playing in the alpha with me???