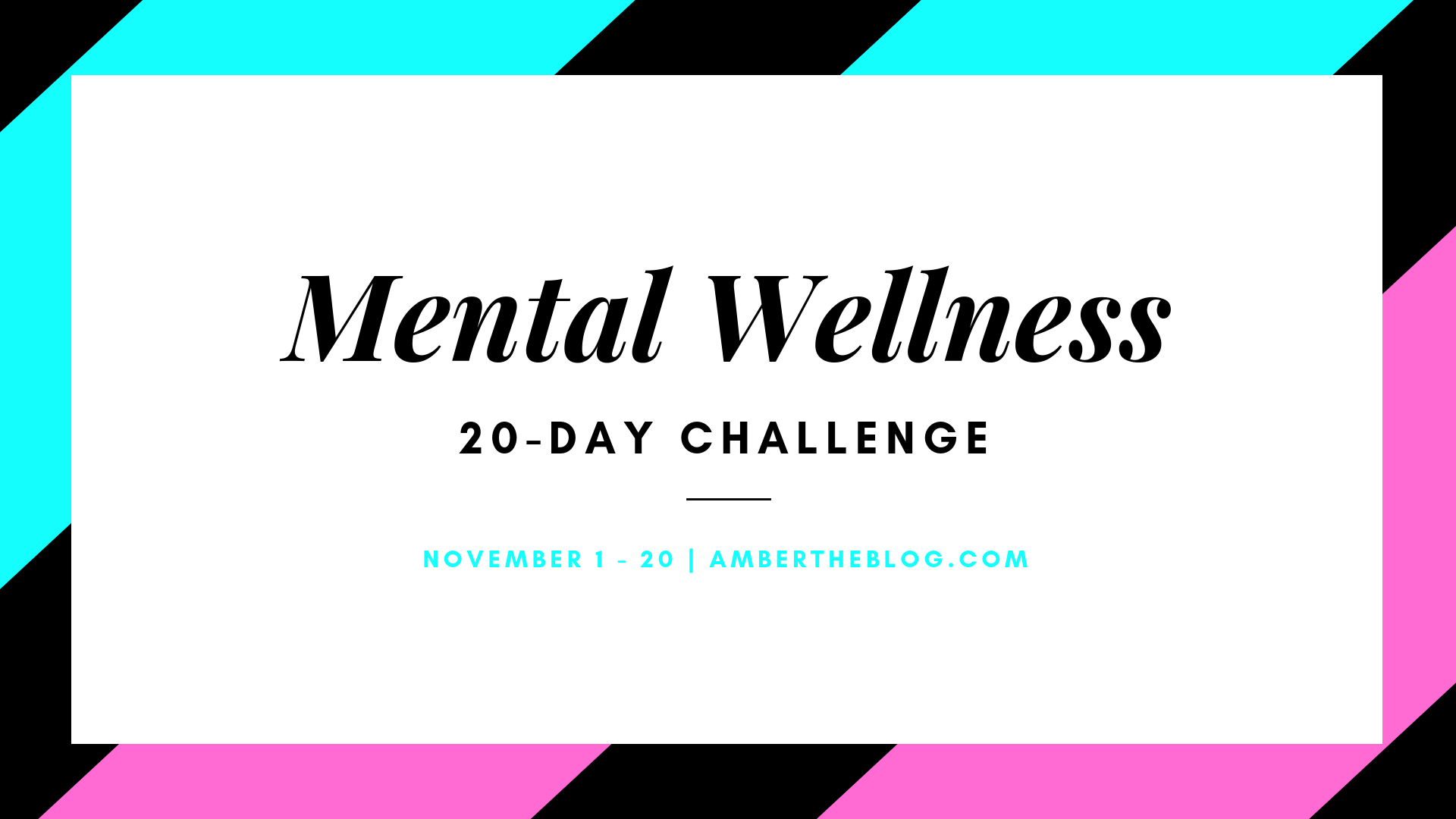 It's coming.
You know what I mean.
The advertisements, the holiday parties, the pressure. The glitz and glam and delicious food are all really fun aspects of the upcoming season, but man, holidays can wear you out sometimes, right? So this year, I've decided to bulk up beforehand. And no, not physically. I stumbled upon a 20-Day Mental Health  Challenge on pinterest. I thought, "Well, gosh, that sounds like a great idea!" Except . . . a lot of the suggestions did not really apply to me or my situation. I tweaked it to my needs and I will be sharing it with you, too. You are 10000000% invited. I even made it Facebook official, see?
Trying to do something new is always easier when you have others doing it with you. So come join the community! I'll be posting facts and thoughts for the day along with the daily challenge. From things like taking a walk to journaling your gratitude, these twenty days are bound to include something that will give your mind some additional peace. I can't wait to see you there!