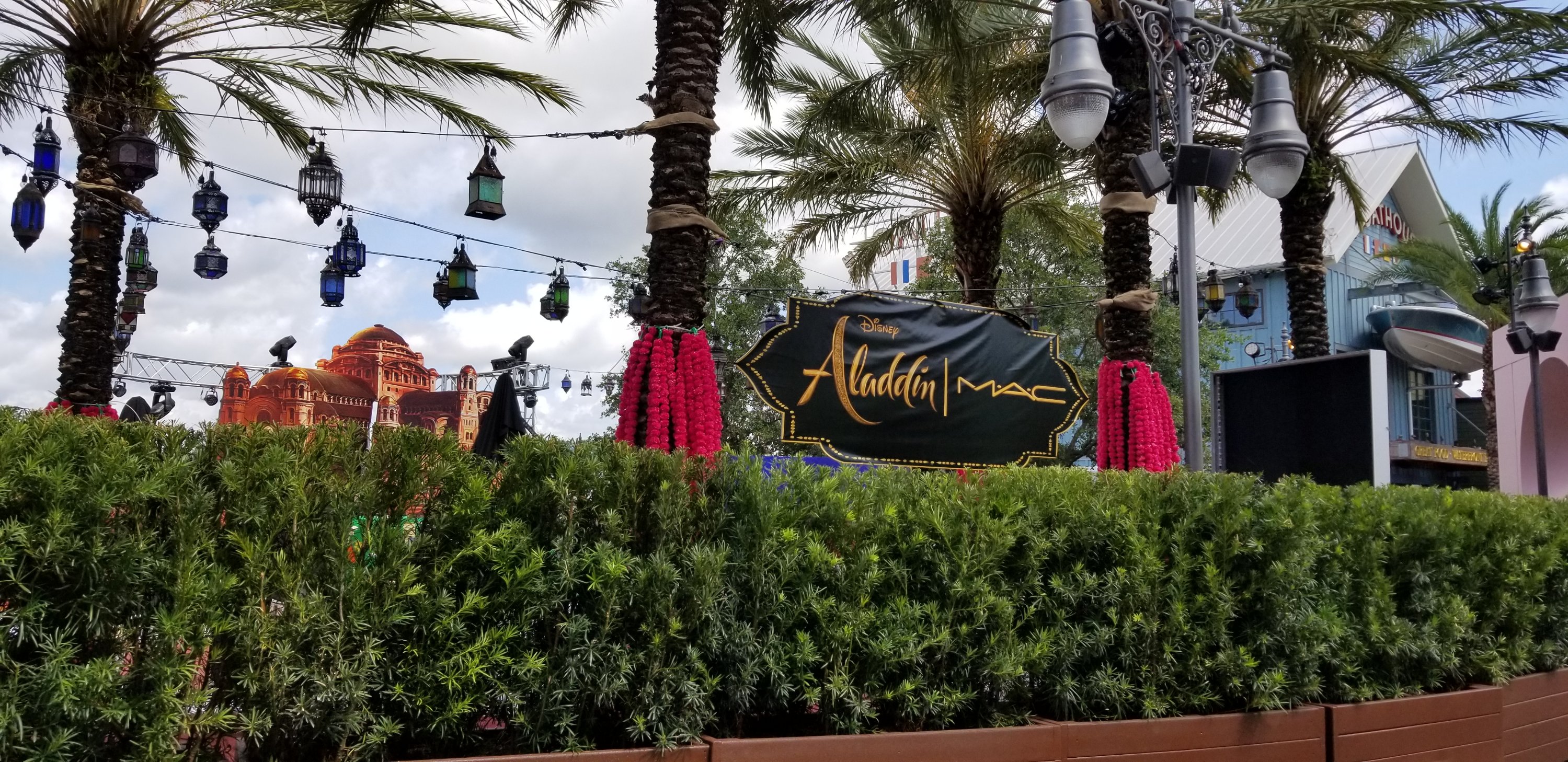 So during my vacation, I stumbled upon THIS while at Disney Springs. At the time, it wasn't open to the public. But on May 15th, guests will have the opportunity to be one of the first to shop the collaborative collection.
On MAC's website, you can check out the different items available. I am in love with the lipsticks, particularly Friend Like Me, a neutral beige pink with a cool undertone.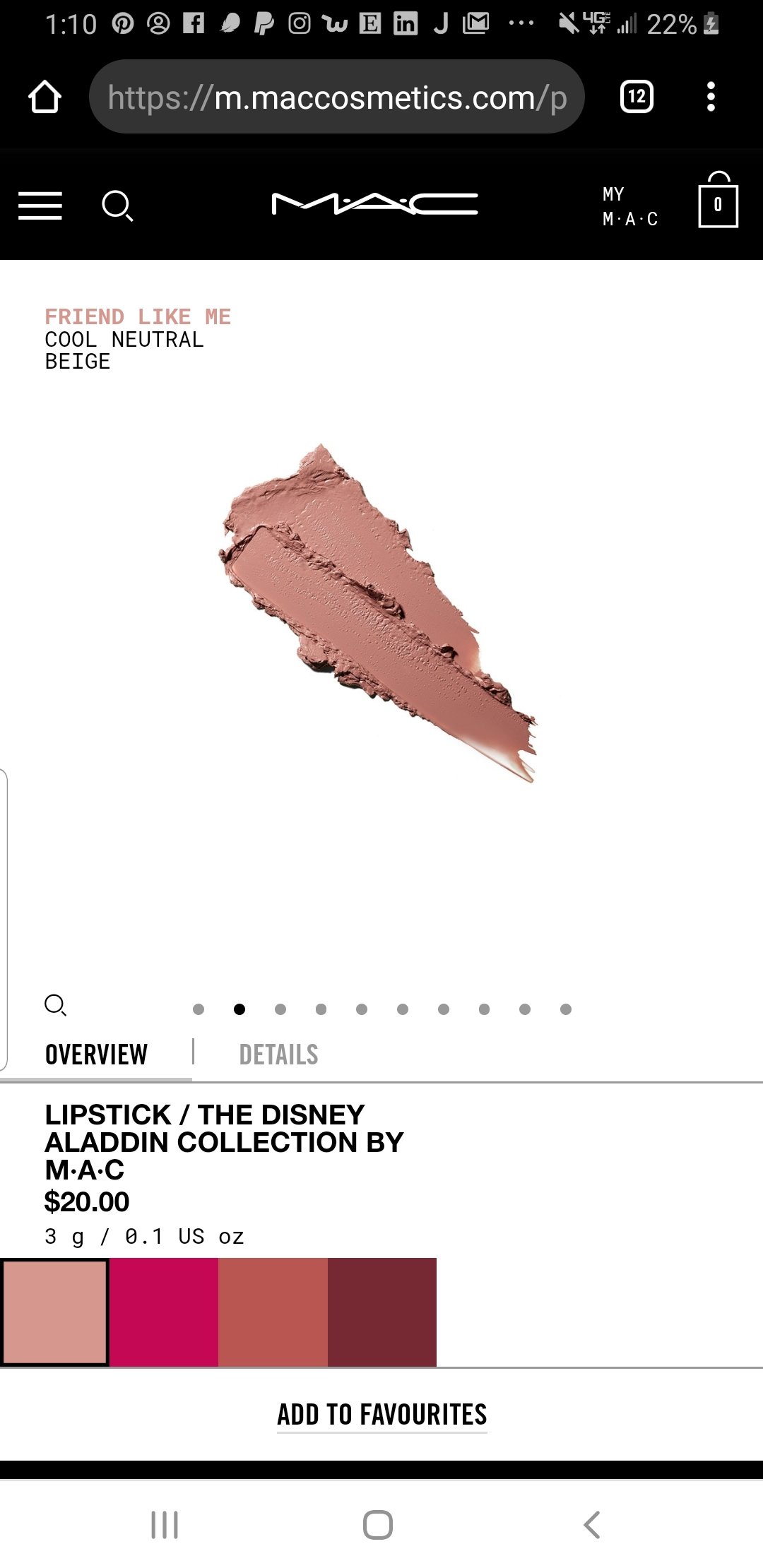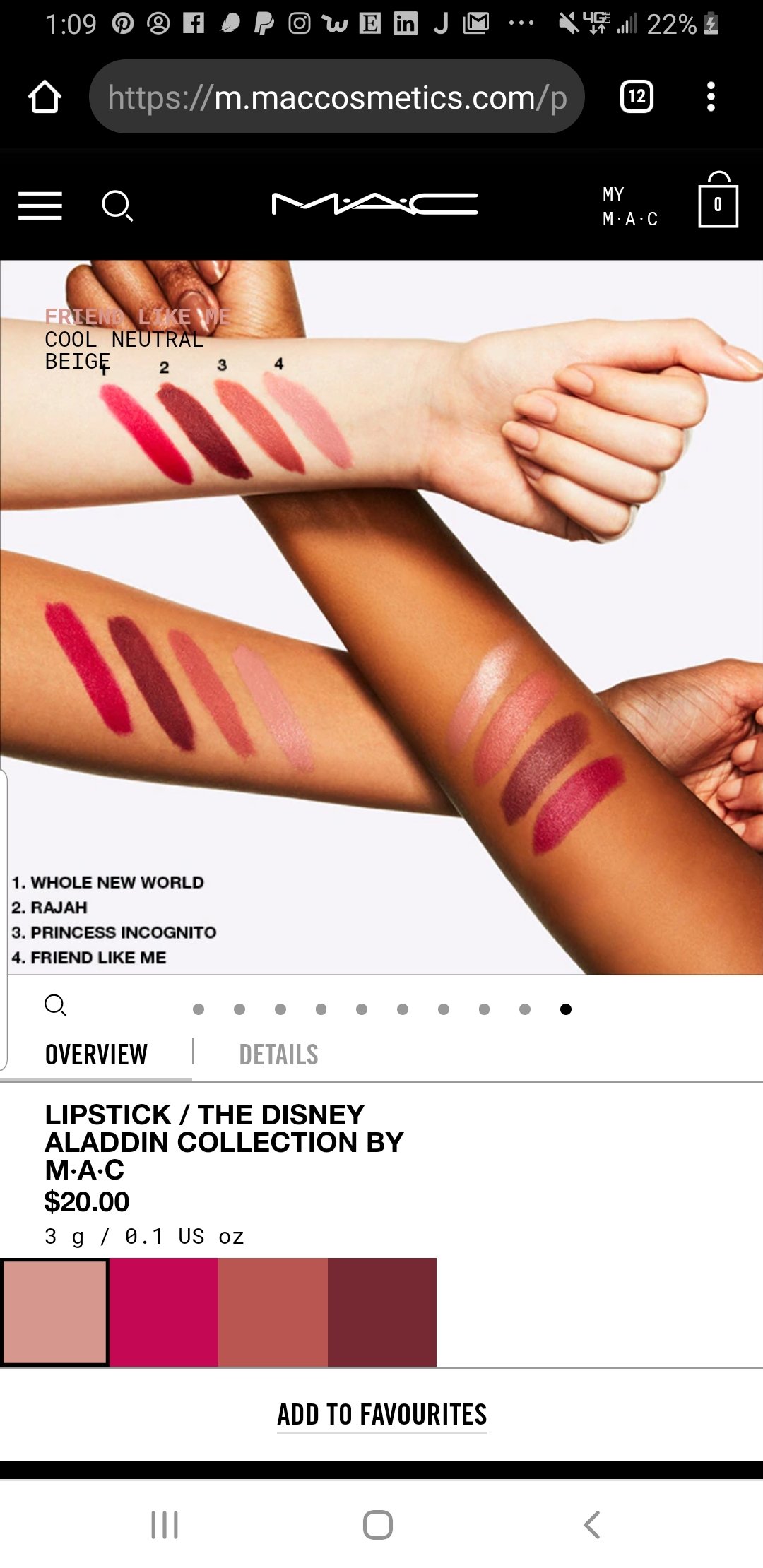 The reveal will be next to The Boathouse. The closest parking will either be surface parking in front of Cirque de Soleil, or the Lime Garage. (If you park in the garage – which is free – try to get a spot on level 2. Level 2 has walking access right to Disney Springs!)
I am hoping I get a chance to get some early access and photos of the products for you!
If you were to shop this collection, what is your MUST HAVE item???