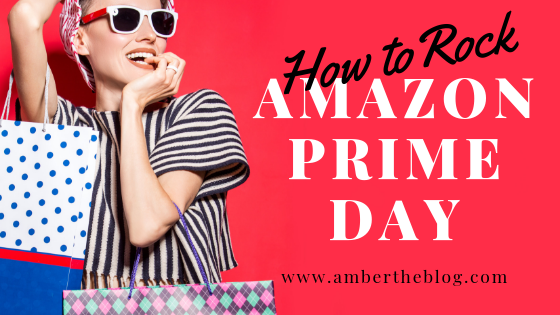 This post may contain affiliate links to help me pay to keep this blog on the web. For more on that, check here

What is Amazon Prime Day, and why should you be FREAKING EXCITED about it?
Amazon Prime Day is the biggest online shopping event next to Black Friday.
This year (2019) it will happen on July 15-16, and you definitely don't want to miss out.
The good news is, you can sign up NOW for a FREE trial of Amazon Prime – and cancel after the event if Prime isn't right for you without penalty. Yep, that's right! You get a 30-day free trial, but if you're like me, you want to cancel things as soon as possible so you don't forget about it and get surprised by a fee the next month.
So here's what you do:
Sign up for your one month free trial of Amazon Prime (or go HERE if you are a student for a SIX month free trial!)
Open the clock/alarm on your phone
Set a reminder for July 18th to cancel your membership (or December 18th if you're a student)
Get $10 to spend when you download the Amazon app for the first time.
Get another $10 to spend after you make your first in-app purchase!
Set up the Amazon Assistant on desktop to get $10 off your first $50 purchase.
Shop with the benefits of Prime membership on July 15-16th
That gives you a whole week free – just long enough to stick around for the AMAZING deals of Amazon Prime Day. (And students, trust me – you want that Prime. Man, I could have saved so much money getting supplies and quality ramen online, shipped right to my student box.) And while you're there, be sure to check out things like Prime Videos, Prime Music, and compare all the things you're buying at the grocery store to what you can get at Prime Pantry. (You'd be surprised how much money you can save by subscribing!)
The kicker is that you cannot participate in Prime Day Deal unless you are already an Amazon Prime Member.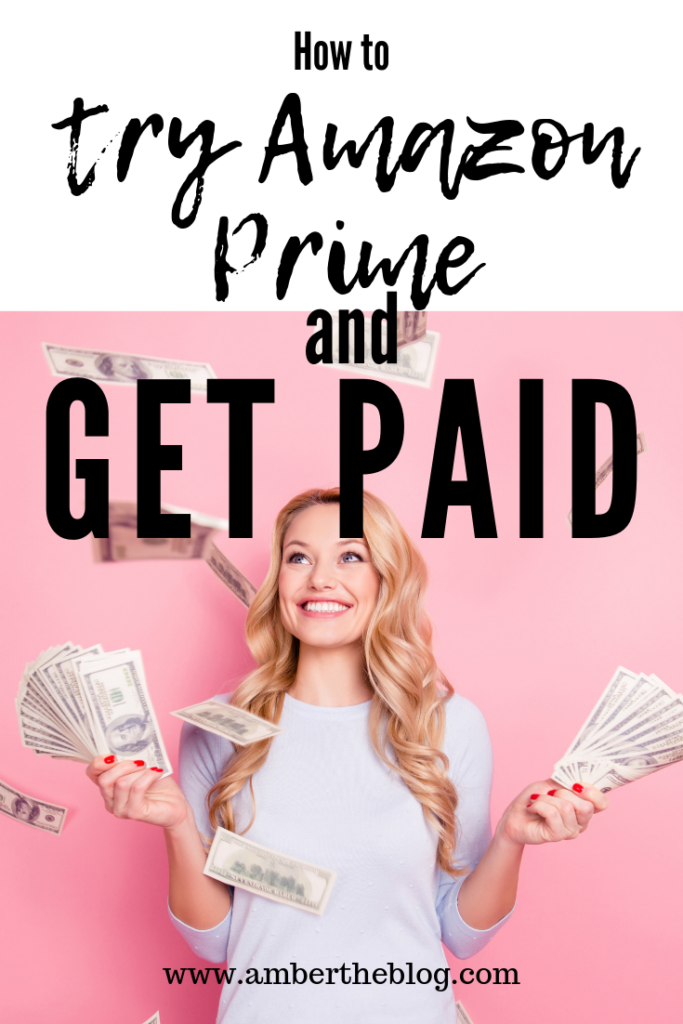 Why be an Amazon Prime Member???
There are a lot of reasons to love Prime, but to be honest, my favorite is the most basic – free shipping. This has saved me so much money, not just on shipping but also on things like gas money.
"How is this possible?" you may ask. Well, I'll tell you. You know how when you're going about your day, just doing your thing, and suddenly, you realize you need this thing for a project. Maybe it's a notebook, a pen, or a special hair clip for this new hairstyle you saw on YouTube you want to try. But you just went to the store yesterday, and you already took your bra off. It would be way too much work to go out now.

So pop open your Amazon app (or browser) and see what your options are! If you can wait to days, you don't even have to put on your going-into-public outfit to get it. (Bonus!)

Are you at the store and see a deal you just can't refuse? (This has happened to me on multiple occasions, actually.) I saw a great deal on a TENS unit at TJMaxx. But just to be sure I was getting the best deal, I checked amazon. In this case, it was cheaper for me to get it at the store. But the next time I was there, I saw a hair straightener. I decided to double check. Even on clearance, Amazon won out the day! I just had to wait two days, and I kept the extra $20 in savings. Sweet!
Amazon Prime gets you a lot, including the following:

* Instantly watch thousands of movies and TV episodes
* Borrow Kindle books
* Get unlimited FREE two-day shipping (no minimum order size)
And, of course, access to Prime Day deals which is for members only. Got it? Good!

So if you're continuing to read this, I'm assuming you're already signed up for Amazon Prime.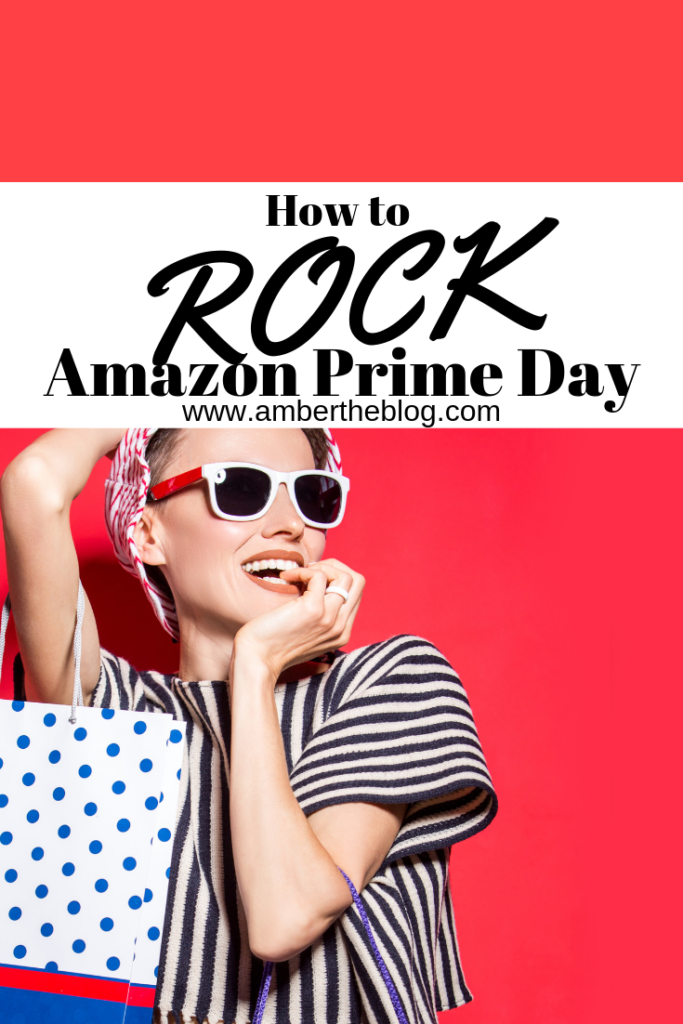 The Good Stuff
Well, that depends on what you're looking for (psst, it's a great time to start your Christmas shopping!) but I've got some really great ideas below that I think you'll like.
Psst! Google Chrome hasn't been playing nicely with amazon on desktop. If you don't see pictures of the products and deals below, try switching up your browser!
Tech and Gaming
For all the tech on sale, go here!
A Ring doorbell is definitely on my list. Especially because I can pair it with my Alexa show below and see who is at my door even when I'm upstairs battling it out on Apex Legends or Overwatch. (You even get a free Legendary Item for Overwatch, too.)
And speaking of gaming . . .
This is the gaming chair Cadillac for geeks. Marvel fans, rejoice. This SIDIZ design comes tricked out with Spiderman or Black Panther themes, and it looks great.
Beauty Finds
For the full list of beauty deals, go here!
And if you want to look great when you're livestreaming, these next few goodies will be a perfect addition to your collection.
If you follow me on Instagram, you know how much I love Milani's product formulas! This is a fantastic palette, perfect for the upcoming season and one that will carry over into the new year. Bonus: it has its own highlight and contour shades! I recommend this for light to medium skin tones.
Thankfully, at this most auspicious decade of my thirties, acne is rare. But because of hormone imbalance and the like, it is also pretty gnarly when I do get one (read: cystic, under-the-skin, painful little buggers). It's also not great look when I'm trying to get the perfect selfie. The great thing about these patches is that they deliver targeted treatment. You don't need astringent, medicated ointment all over your face when you only have two or three problem spots. These are also discreet, so if you have to go out in public, you won't feel like you've got a bandaid on your face!
You know I love a good setting spray. While normally I buy matte sprays, I've found that in the fall and winter, a dewy spray is just what my skin needs. It also works great for balancing out a matte formula foundation, like Fenty, Milani, or e.l.f. brands tend to be.
Boss Babe Finds
The Rocketbook is definitely one of a kind and something every boss babe, college student, person who uses a notebook needs. Seriously. It saves so much money. You can reuse the same book multiple times! Just wipe clean. It even comes with a pen and microfiber cloth. Although, I suggest getting a bunch of Frixion pens. Not only are the pen needed to get the reuse-ability of the Rocketbook, but they are probably going to become your favorite gel pen – because they are ERASABLE. (You're welcome.)
There are certainly a lot more deals that will become available (the surprise is half of the fun!) so be sure to log back in starting 12am PDT on July 15th. Deals quantities are limited, so be sure to use your Amazon Assistant to alert you when deals you want go live!

Have fun shopping Amazon Prime Day, and be sure to come back and comment with what your best score was!!!