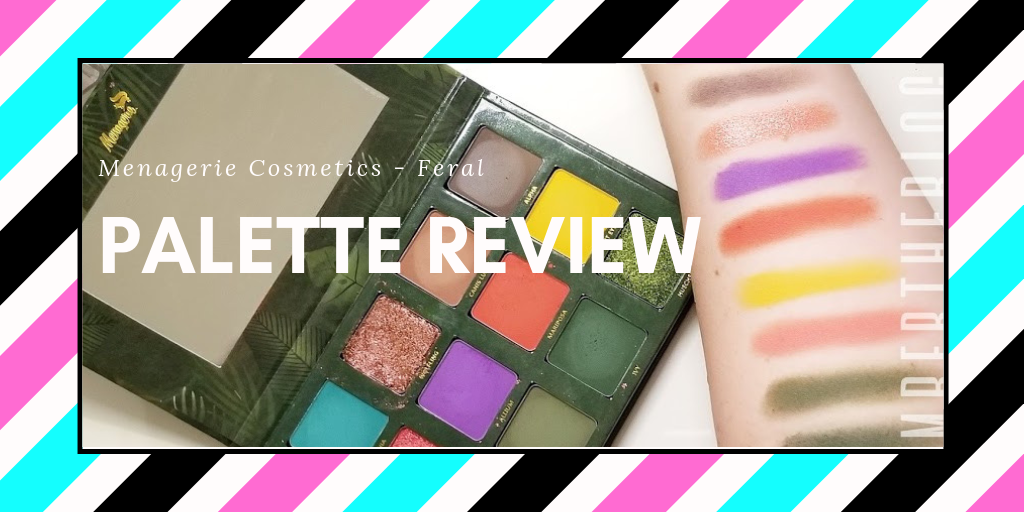 You may not have heard of Menagerie Cosmetics yet, but believe me, you will be seeing more of them! Founded in October 2018, this independent beauty company makes all of their products in house, and proceeds from certain products goes to support the Animal Welfare Institute. This Washington based company is of course cruelty free and vegan, which is why it shows up on the blog!



This 12 color palette includes 9 matte shades and three duo-chromes. The pans are a good size, the top flap hold a large mirror, and the packaging is simply magical.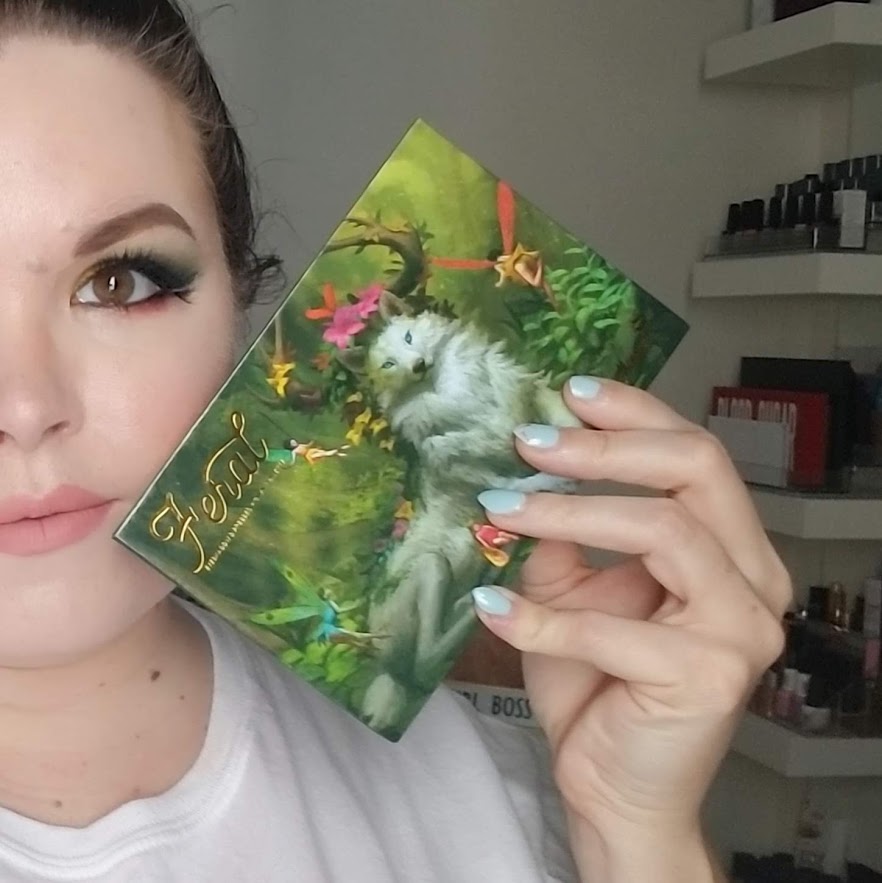 Just look at this packaging!!! A glorious wolf-lord, adorned with antlers, looks like the King of the Forest. Pretty little fairies flit around and make images of sparkle and magic dance in your mind.
I ordered two palettes from them, this and their Dragon Child palette, which I'll reviewing later. Both came in great condition. Only the Wolfling shade, second from the top right, was loose and moving about in flakes. It appears to have been jostled too hard, but I did not lose any amount of product to speak of, and it still works fine. The company would have sent me a replacement pan if I asked, but I don't think it warrants a replacement.
The colors are vibrant and true to pan. I do wish the teal color would be brighter, but I have yet to experiment with all my different priming solutions. Only the colors Ivy and Fenris were blotchy on application, but again, this is a finger swatch and not on face on top of product which drastically changes performance. Below, you can see where I used Ivy and Fenris in the crease, and the pigmentation is even and smooth.
They apply well and blend nicely with very little fallout on the matte. The duo-chromes have considerable fallout, but that is totally normal for that type of formula – and it is SO worth it!
This palette is sumptuous and unpredictable. With its several neutral tones and vibrant pops of color that refused to be missed, it comes across just as wild as nature. The packaging matches the brand's aesthetic of the fantastic and ethereal, and the colors and performance are a joy. I honestly want to buy more of their stuff based on the packaging alone! Plus, helping animals. Win win!
Be sure to go to my instagram to check out my stories with videos of the swatches and palette, plus more to come!


Do you own it? What do you think? Be sure to tag me on your looks. I would love to see them!