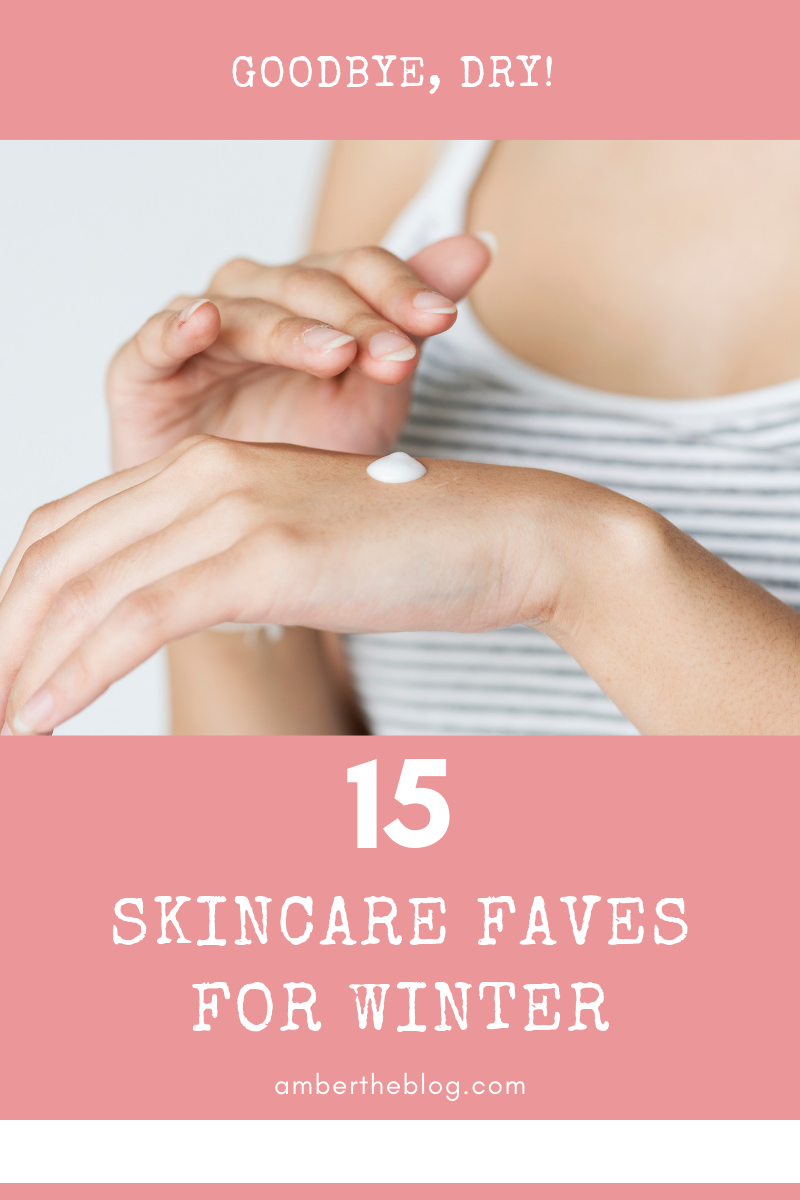 And hello to nourished, hydrated skin!
It's that time of year again. Depending on where you are in the world, you might be experiencing one of the more frustrating beauty hurdles of winter:
Dryness.
And it's just dry everything!
Dry hair, dry scalp, dry skin . . . what's gal to do? Well, after battling this beast for a while now, I've come up with a list of my favorite things for different winter issues.
This post may contain affiliate links. For more on that, check here.
First, you have to get rid of dry, dead skin. You can't bring it back to life, but you can help it along so that your new, fresh skin below can really shine.
Body Care
Flake Away body scrub by Soap and Glory
I stumbled upon this at Target and later spied it Ulta as well. To make it easier for you, I've got a nifty link to find it online, but you might want to check out stores just in case.
What's good?
Delicate, uplifting scent
Lightly scented
Eco-friendly
Scrubs the flakes away
(Because the only thing that should flake in winter is snow.)
If you're being price conscious, you can make your own scrub at home using things you probably already have around the house. A word of caution: some things should NOT go down the drain, like certain oils or coffee beans, even though they make great scrubs. Always check before it goes down the drain!

Psst! If body scrubs aren't your thing, get a natural loofa sponge! Not only are they completely organic and biodegradable, but they're great for cleaning and scrubbing around the house, too!
2. The Righteous Butter by Soap and Glory
Together, the Flake Away and Righteous Butter make a killer combo! A real one-two punch, a hadouken to K.O. your winter woes!

Seriously, I'm pretty particular (i.e. picky) about lotions and anything scented. Not only because of my scent-triggered migraines, but also because of my "super sniffer" of a nose.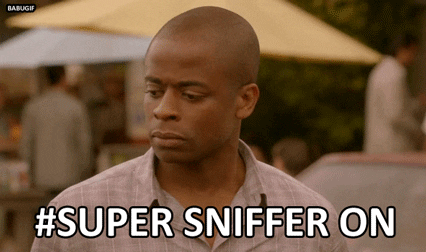 I have the sort of sniffer that makes going to the laundry aisle or anywhere within a two-block radius of Bath N Body Works or Yankee Candle a nightmare. (Anyone else feel me???)
But this. I couldn't stop smelling it! It's surprisingly complex, delicate, and just a joy to smell. The Righteous Body Butter is definitely one of my top faves!
Hair and Scalp Care
At a pretty penny, this would definitely be considered an investment into your beauty routine and self-care regimen. It does say you can use on body, but because of the price, I like to save it just for my scalp.
It is scented with their incredible Melrose Place perfume, a delicate blend of bergamot, rose, lychee, and cedar wood, that makes me feel like I'm leaving an upscale salon in New York after a lavish treatment. It is classy, and for that reason, plus how well it handles scalp flakes, it is my first fave on the list for hair and scalp.
2. The Doux Sucka-Free Shampoo
I've been using this since August 2018 and it has revolutionized my curly girl routine. It gets rid of all the buildup (and the flakes you just rubbed off) and leaves your hair a fresh, clean canvas for your next step. Cleansing properly is key to getting moisture in the cuticle of the hair where it is needed. If there is anything left on the hair, that lovely conditioner or mask isn't going to be able to do it's job.
This gets it done.
Simply scrub your hair, paying attention to the scalp, mid, and ends as separate areas to cleanse to make sure you don't miss a spot. Just remember: "get squeaky clean." Once you rinse out the shampoo, if your finger can squeak on the hair on your scalp, you're done!
Seriously, you need this stuff. Not only is it amazing and the only thing I use now, but it is also a woman run business, and she specializes in natural hair. So go get it! Right now!
3. Scalp & Shampoo Brush by MAXSOFT
If you're really struggling with a case of winter flakes on your scalp, get yourself one of these! Yes, I know they are sort of making a resurgence on social media, but they've been around forever. They are affordable and help make sure that you really stimulate and cleanse the scalp. And for around $8, it's a good investment!

Pro tip: this is a great tool to help keep your nails in good condition!
4. Deep Treatment Masque by Shea Moisture
Did you know? You should always do your masks before you condition! When you condition, the hair cuticle soaks up all the conditioner it can hold, making a masque simply get washed down the drain without getting the full benefit.
I use this hair mask and a gel heat cap to really open the hair cuticles and give this a chance to work. If you want a more consistent heat without having to put your cap back in the microwave, this is the best one out there.
The Shea Moisture Deep Treatment Masque is well worth the investment. It has lasted me for months with a once to twice a month regimen!
5. Fresh Rinse conditioner by The Doux
After you rinse that mask away, it's time to leave a little sumthin' sumthin' on your hair to protect it during the heat of styling or the cold harshness of winter weather. That's where this conditioner comes in. It has been the most effective conditioner to help me detangle. (And when your hair is down to your waist, you need all the help you can get!) I used to run out of hot water before I finished combing through half of my hair. But now with the Fresh Rinse and the power of my Brush with the Best, I get it done in less than half the time!
6. Scalp Oil by Shea Moisture
Scalp oil is going to be your best friend during winter. I love the Shea Moisture line of products, and this is no exception.

To use, part your hair into sections. In each part, place a few drops of oil onto the scalp, avoiding the hair as much as possible. Use the pads of your fingers to massage it in.

Depending on your hair needs, you can put this on prior to styling, fifteen to thirty minutes before your shower, and the night before wash day for a deep conditioning scalp treatment.
Hand, Feet, and Nail Care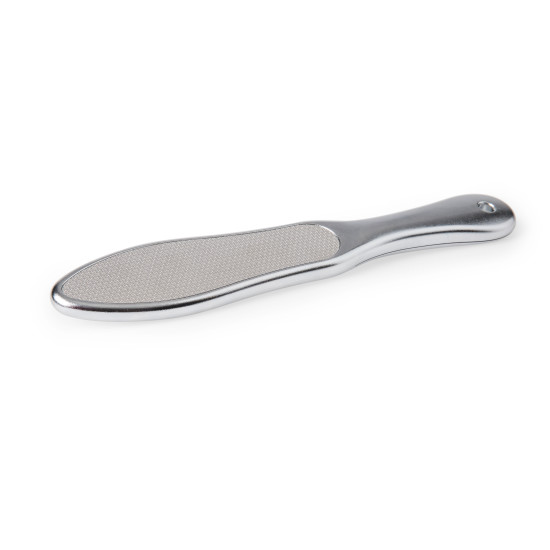 For all that is good and holy, please STOP putting those cheese grater things to your poor feet!!!
They are actually illegal for salons in many states to even use because of how dangerous they are! Medical professionals in the linked article suggest even using a nail file, which is basically what this bad boy is, except large enough to do your foot in a few strokes instead of hundreds. And since it is stainless steel, I keep mine in the shower ready for use!
Pro tip: for extra smooth results, first soak feet in a hot water bath filled with baking soda and a few drops of your favorite essential oil! Or, if you don't want to science things up, here's my favorite foot soak.


2. Cuticle Oil
You know those dry, scaly cracks and crevices next to your nails that sometimes peel into the worst hangnail of your life???
You need this.
I'm bad at remembering to use it, but when I do, it is a world of difference! No more frustrated picking at my cuticles! No more bleeding!
Pro tip: I've started keeping mine on a table next to the front door. I give each nail a quick swipe and run it in a bit. With my hands occupied on the wheel, driving is the perfect time for them to soak it all up!
Hand lotion is a bit of a luxury for me, and I don't normally notice it until I'm away from the house (and anything I can do about it). So my favorite lotions are small enough to drop in my purse and creamy enough to nourish my skin without any greasy residue. (Because eww.)

You'll love this lotion by Tocca! You can snag it at Anthropologie, or you can use the link above.
So there you have it! My favorite ways to beat winter dryness from head to toe. In the comments, let me know what has worked for you!

Ciao!