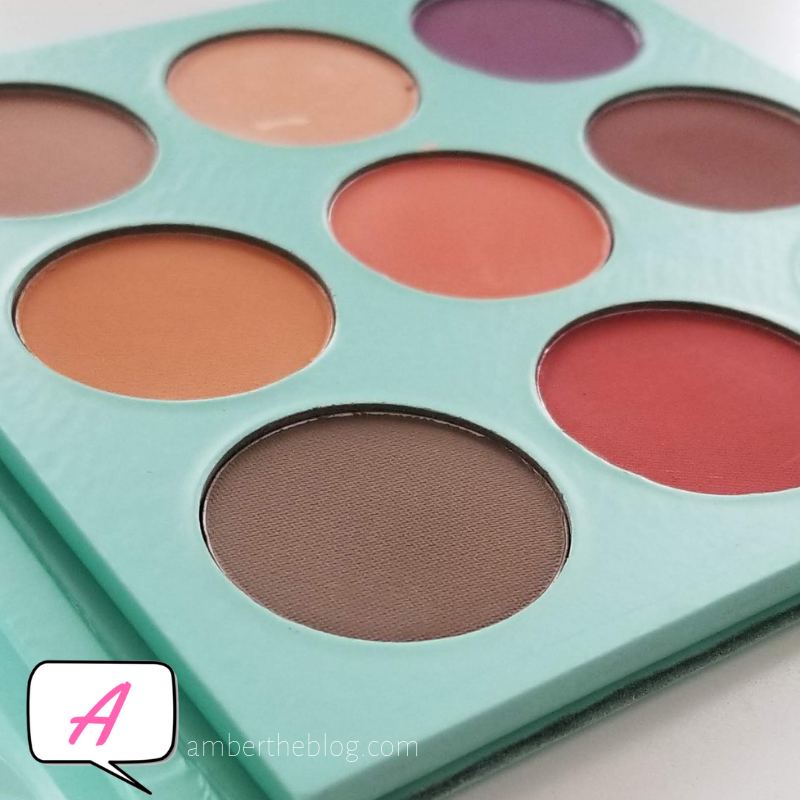 I'll be doing a YouTube series on the basics of makeup. (Make sure you follow me so you don't miss it!) It will start with understanding light and shadow, how that applies to shaping your face, dealing with hooded eyes, how to apply foundation, and more! Whether you want to just up your daily game or learn how to get those CRAZY good looks like you see on instagram, these principles are going to be the building blocks you need to get you on the right track.

Now to the review!

Fugly Beauty was good enough to send me this palette to review for you all, and I have to say, I really enjoyed it! The palette aims to contain shades to aid in blending. This palette is the only one I know of with the goal of just being full of transition shades. So what does the palette look like?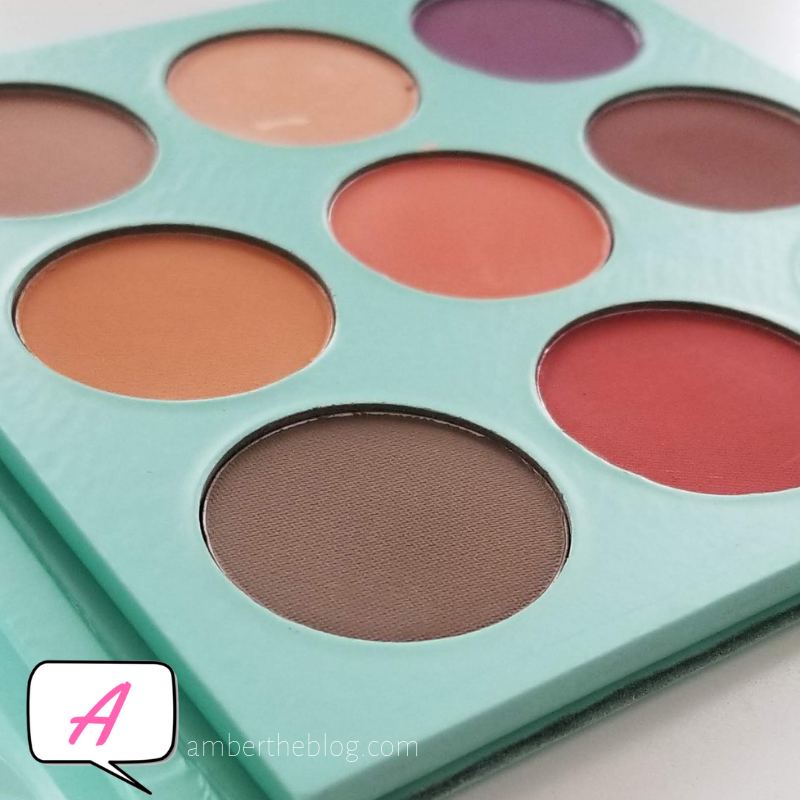 Here are the nine shades inside of the palette. As you can see, everything was manufactured well and shipped securely so as not to break or become damaged.

You can see the texture of the makeup in the pans in this shot. The surface has a bit of a grain to it that helps it get loaded onto the brush.
The packaging is very bold and colorful. The palette is small enough to fit into my travel bag for an easy weekend look, and if you choose to keep the sleeve (I suggest you do) it will ensure it stays closed so no makeup accidents during travel!
As a standalone palette, this has a lot of potential. The colors are all warm based neutrals. As you can see from the finger swatches above, I have a light skin tone. There is not a shade in the palette that is either as light as my skin or lighter, which I would have liked. Being able to tap into a neutral light shade to tone done or blend other shades is a great way to blend. That being said, what it lacks in my preference of lighter shades it makes up for in many ways.
The formula does exactly what you expect: blend nicely! It's buttery smooth. It performs as smoothly as professional brands I've used, and if you've seen my instagram, that's a lot! It's not quite as velvety as Jeffree Star's line, but I prefer the Fugly Beauty palette to Anastasia of Beverly Hills palettes, whose formula tends to be too soft and leaves a lot of fallout.
As for transition shades, there are only a few I would not use as often. Shade #9, the deep mulberry wine color, is quite dark to be a transition. However, it makes a LOVELY crease shade. With its hint of color, it also ads interest and depth to a neutral smokey eye. Try using it to blend in with your deeper shadows on your next smokey look for extra oomph!
Overall impressions of the Blend Bible Vol I are positive! This is definitely something I would take with me while traveling. It has the potential to create an everyday look as well as an evening smokey eye all in one palette. With the absolutely MASSIVE mirror, it means that even when faced with crummy hotel mirrors, I can take this baby next to a window and have a great mirror to complete my look. This is a versatile palette that will help you up your blending game while also being a good standalone palette for many different looks.
So what do you think of the palette? Have you tried it?
Be sure to follow me on instagram for regular palette and beauty reviews!
Until next time!