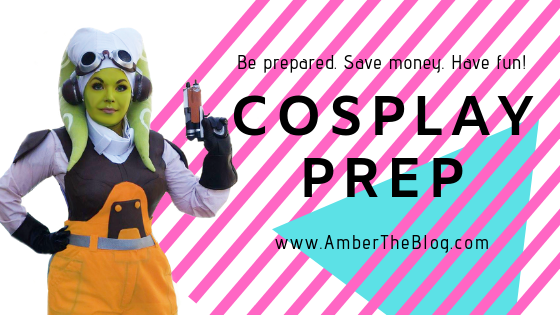 Star Wars​ Celebration Chicago is quickly approaching. It's just one month away! To help you prep for the best week of your cosplay career, here are some helpful tips to help you along the way!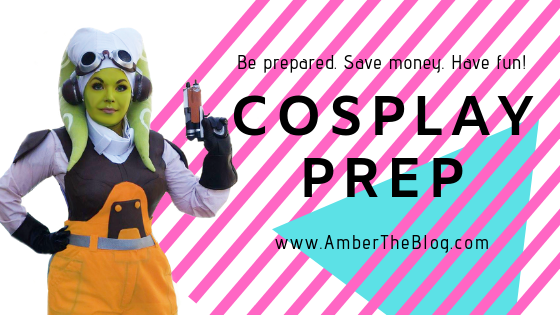 This post may contain affiliate links. For more on that, check here.
1) Monitor your hydration
With only one month between now and the hustle and bustle that is #SWCC, you need to make sure you are getting your body prepared. Most of the time, cosplays require a lot more from your body. There is nothing quite so draining as hauling bins or bags full of heavy cosplay supplies and luggage, only to walk all day for many days, covered in paint or thick heavy clothes. You will SWEAT! Use an app like FitBit or Water Drink Reminder on Google Play to help keep you on track. And don't forget to bring an empty water bottle. You can fill it up at the water fountains for free. And when bottled water is for sale upward of $4 a bottle, trust me, you'll be able to save all that extra cash for great souvenirs! This water bottle below is less than the cost of four overpriced bottles of water, and you need to drink almost double that a day for healthy hydration when you're sweating!
2) Continue a nightly routine – or start one
This is especially important if your costume requires makeup, body paint, glue, or a prosthetic. These take an extra toll on your skin, so make sure you are prepped. Be sure to use a quality moisturizer that is non-comedogenic so not to block your pores, and use a simple, gentle face wash every night. If your costume requires makeup or face paint, consider doing a facial scrub this week! To keep your skin in tip-top shape, watch what you eat for this next month and avoid any foods that are high in unhealthy fat, sugar, or cause inflammation.
3) Check your supplies and do pre-con maintenance
This is critical at this stage. Make sure that your makeup brushes are washed and dried before packing them. Do an inventory of your supplies. It's almost never too late to get 2-day shipping on Amazon Prime or Wal-Mart if you find you're missing an essential item. And if you really need something you're missing, check with your lodging. Some hotels let you ship packages in your name during your stay! Check your costume and ensure that everything is in tip-top shape. Are the buttons secure? Is everything freshly laundered and prepped?
4) Stock up on supplies
Celebration is going to be a great time, and you can make it easier to enjoy yourself by keeping a few basics in your bag.
*Snacks/one-pack meals (I like The Complete Cookie and Lara Bars)
*Water bottle
*Painkiller of choice
*Makeup/cosplay emergency kit
*Camera
*Portable chargers or cords for devices
*Poster tube
*Collapsible bag for additional purchases
Keeping at least these few essentials will be sure to keep you prepared for fun on the con floor.
And speaking of the con floor,
5) Familiarize yourself with the venue
Get a map and print it out or save it to your mobile device. Take note of where you need to be and when, and give yourself plenty of time to get through lines. Take stock of where the bathrooms are (you'll need them if you're properly hydrated!) and know where stairs or elevators are located.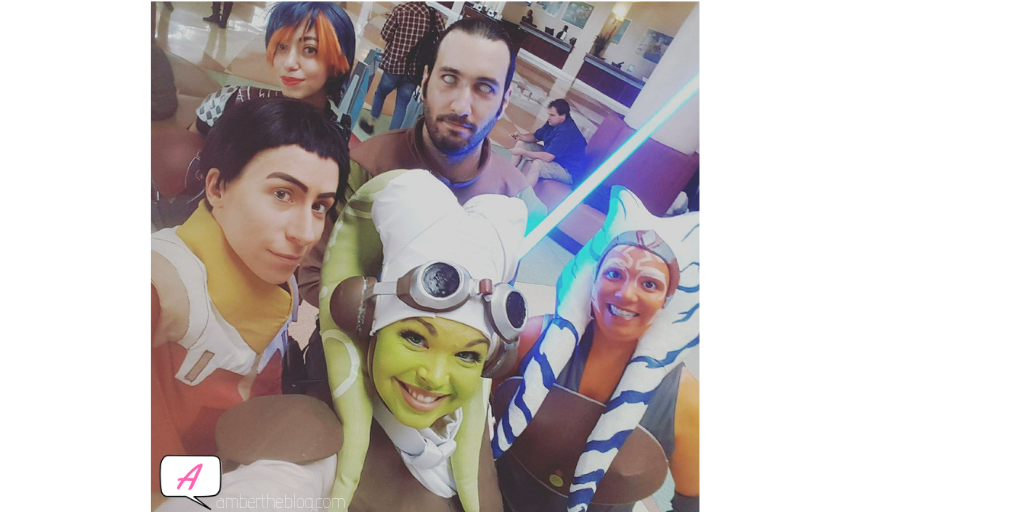 6) Manage money matters
If you're travelling, be sure to contact your financial institution and let them know! As a former banker, I can't tell you how many times someone's card had been used out of state and the automatic systems and securities in place prevented further use only for it to end up that the client had simply traveled without calling ahead.
You'll also want to have at least $100 worth of cash on hand. Why? Because if with all of the precautions, sometimes technology just sucks. And you will be at CELEBRATION. This is the con of a LIFETIME. You don't want to see that signed edition of the poster for sale and not be able to purchase because it of some technical glitch.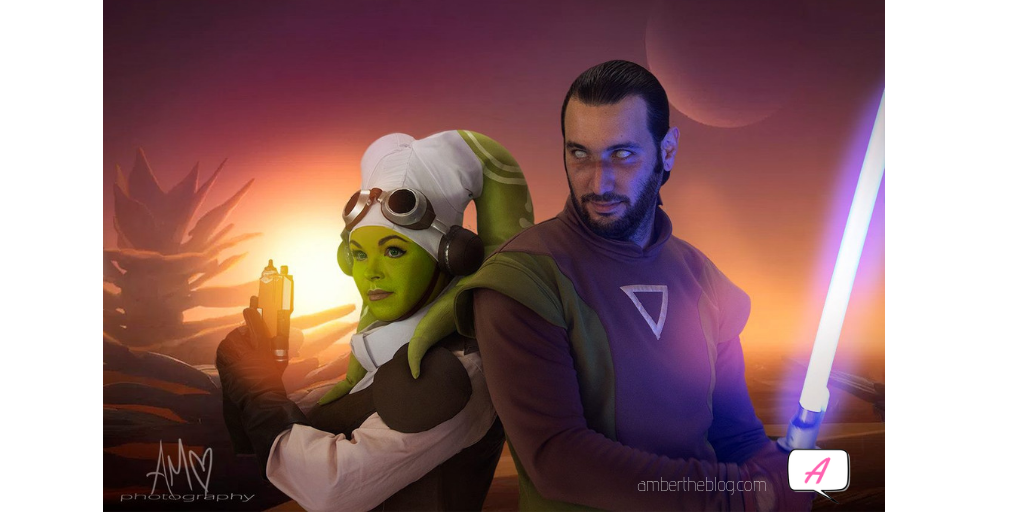 It is also a smart idea to set up payment apps available for your mobile device, like your phone. Between Apple Pay, Google Pay, and Samsung Pay, there is probably a way to set up a payment option right on your cell! To be honest, I haven't been able to locate my wallet for about a week (oops), but I haven't gone without buying necessities; I have my Paypal connected to my phone, and through the Samsung Pay app, it operates like a debit card, pin security included. The benefits to this payment apps is that you can store all of the relevant payments options in one place, such a credit card, a debit card, and Paypal, without having to worry about your wallet. Besides, most of us never leave the house without our phones!

Bring a credit card. In addition to your other money solutions, having a credit will help in many ways. If someone does manage to steal your credit card, they haven't tapped into your liquid assets (like your bank account) and you can still be sure to pay the bills. Also, many credit card companies such a MasterCard, Visa, etc offer extra protections and insurance for you during travel, like roadside assistance if your rental breaks down, etc. Be sure to confirm with your credit card company if these perks apply to you.
And last, but not least . . .
7) Patience (and FUN!)
There are going to be thousands of people from all over the world and long, overnight queues. Take time now to rest and take it easy, and give yourself the option to be human. Your character may be a super hero, but your body has needs. Take time to pay attention to what those are and take stock of your body every hour that you are in costume. By taking care of yourself, you'll set yourself up for a fun and safe Star Wars Celebration.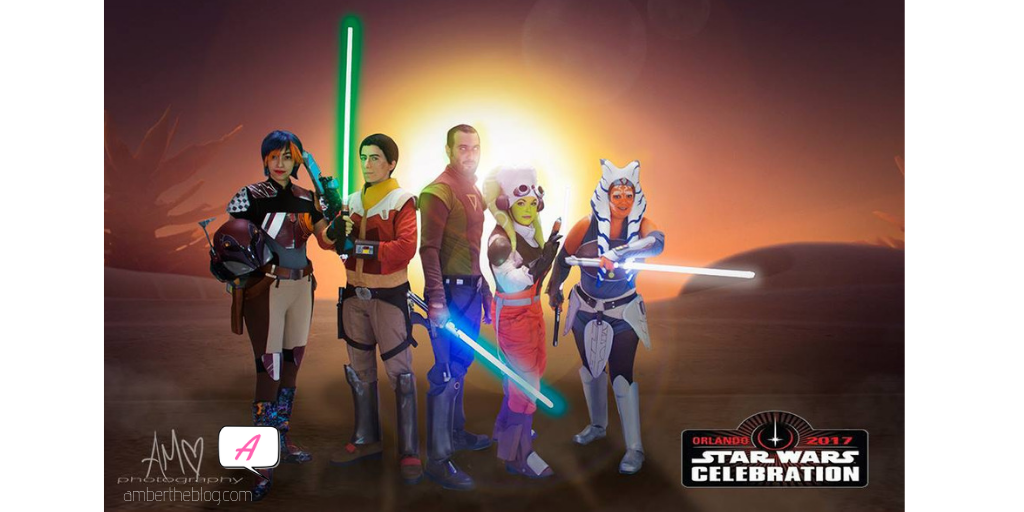 So what do you think? Are they any other tips you would add? Sound off in the comments below!
Have fun at Celebration!


P.S. I've got a downloadable checklist for you right here!
P.P.S. Watch below if you want details on how I do my Hera makeup. It's a long, real time video with no edits. If you want to learn specific parts, there is a video directory in the pinned comment!