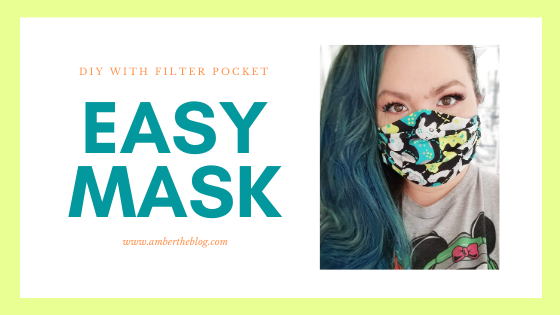 Hey, all! So with the craziness of COVID-19, medical personnel are incredibly lacking in surgical masks, partly due to factory closures in China and partly due to increase demand by the public and hoarding. To make up for the lack of supplies, there have been multiple requests for capable members of the community to make masks.
Well, TO ARMS, CRAFTERS! If we cosplayers, crafty people, and sewists gather our resources, dig through our tremendous caches of supplies, and supports our communities! If you don't have these supplies, or there is just a thing or two you're missing, I've got a handy dandy list for you. (And, by the by, I definitely suggest utilizing Amazon or other online service. Most stores are out of elastic because of the many facemask projects. And, of course, if you don't have to go out, stay home.)
This post may contain affiliate links. For more on that, check here.
Materials:
Tools:
Ironing board
Ruler or measuring tape
Safety pin
Wire cutters (optional)
Needlenose pliers (optional)
You need one (1) piece of your main fabric that is 11″ x 8″. You will need to cut two (2) pieces of your lining or inner fabric that are 8″ x 5″. Putting this together is really easy, and is a GREAT beginner sewing project. (You can even use this as a home economics lesson during quarantine lock down!) You need to be able to do is measure, cut and sew a straight line, use an iron, and fold pleats similar to folding a paper fan.
Video Instructions: (psst, watch till the end! <3 )
It's really as easy as that!
You can also add an optional channel in the top of the mask if you want to add some wire to better conform it to your nose. (However, I've found that it's not necessary for a good fit.) You will add the channel prior to sewing the pleats, and after sewing the three pieces of fabric together. At the top of the mask, sew a rectangle with one short side open to allow you to slid the piece of wire into. The wire should be about 1 1/4″ long. With your needlenose pliers, round the ends to prevent them from poking through the fabric. Slide the wire into the channel, then simply sew it closed before moving onto the pleats.
After you've sewn up your mask, you can cut a portion of a vacuum filter bag to aid in filtering out particles. (A study was done and found that vacuum bags are nearly as effective as surgical masks.) But because the internet is a weird place, I'm letting you know that I am not a doctor, a scientist, or in any profession to make a professional recommendation about the ability of these things to protect you or others and I encourage to use common sense and ask a professional and also don't sue me if you get sick kthxbai.
And now you are ready to make your own mask!

Please share to help others!